Cyber Essentials Plus and Constructionline Silver Awards
04 September 2020
---
We are pleased to announce that we have recently been awarded Cyber Essentials Plus and Constructionline Silver as part of our growing list of accreditations and further commitment to offering the best service for our current and future clients.
Cyber Essential Plus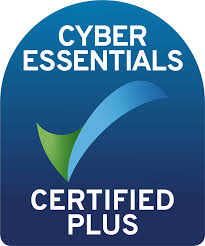 We previously held the Cyber Essentials certification but thought, due to the type of data we hold, our clients and any future client would have piece of mind knowing that we take Cyber Security seriously and therefore the decision was for us to go through the rigorous auditing and hold this accreditation status that is backed by the UK Government.
We had an independent auditor from the IASME Consortium attend our offices to carry out the assessment and this involved the testing of five key cyber security controls that our company needs to have in place to meet this standard including boundary firewalls, internet gateways, secure configuration, access control, malware protection and patch management. During testing the qualified assessor needs to simulate a range of cyber-attacks to ensure the systems provide the level of robust security required.
We pleased to hear that we complied with all the necessary testing and controls and that we therefore qualified for the Cyber Essential Plus accreditation. We are pleased that we can give our clients the piece of mind knowing that we provide high levels of cyber security when holding vast amounts of their data.
Constructionline Silver

Although already Safe Contractor accredited, we had become increasingly aware that being a Constructionline Member was going to be critical in further proving our serious approach to Health and Safety. Becoming a Constructionline member and being on the UK's largest pre-qualification database helps our business gain credibility so that buyers can quickly and confidently select companies to work on their projects. This is now becoming a pre-requisite for many projects that we work so this, for us, was an essential move to show a seriousness in how we approach Health and Safety.
We are fortunate to have an excellent Health and Safety Consultant that continues to manage and continuously improve all our Health and Safety requirements. Our consultant was able to guide us through the process seamlessly thanks to previous policies and procedures that were already in place within our company. Once submitted we were approved within 48 hours and therefore can further show that we take Health and Safety as a top priority within our company.
If you are interested in any of our Award Winning Services, check what we offer here, or get in contact with one of our experts today.